Welcome to the Yolo County Fair Heritage Foundation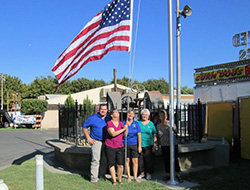 Who We Are
The Yolo County Fair Heritage Foundation is a 501(c)(3) that was created to help preserve all aspects of the Yolo County Fairgrounds as well as keep Yolo County's rich agriculture heritage alive. Established in 2009
 Through donations and fundraising, the foundation offers financial support to help with refurbishing and preservation. The Foundation also offers and develops services, events and programs that support the 4H and FFA.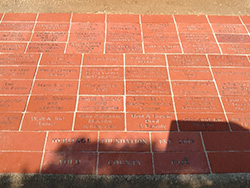 Buy a Legacy Brick
The Yolo County Fair Heritage Foundation is selling bricks that will line the pathway to Maraviov Hall or complete a new Seating area in the Livestock Area. Bricks can be purchased in memory or honor of someone special, as an advertisement or to show your family pride.
When all bricks are purchased; the bricks will showcase a grand entry along the walkway to Maraviov Hall and complete a beautiful seating area along side the Auction ring. Legacy Bricks can be purchased for $100/each.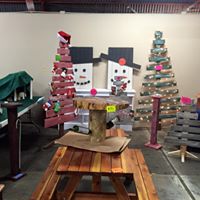 Craft Fair
The Yolo County Fair Heritage Foundation hosts an annual craft fair. The 8th annual Fair is scheduled for December 1rd and 2th, 2018 at the Yolo County Fairgrounds. Come and experience an eclectic mix of artists, dilettantes and crafters as they welcome the community to showcase and sell their magical and festive creations and wares!
Support local entrepreneurs as they provide an opportunity for Christmas gift shoppers' access to fine and unique gift items that will be greatly treasured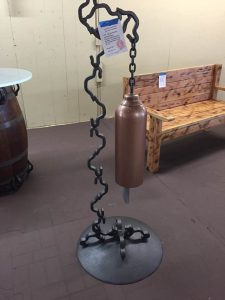 FFA Ag Mechanics Auction
The Yolo County Fair Heritage Foundation is the proud sponsor and underwriter of the FFA Ag Mechanics Auction. The auction is held immediately following the Livestock Auction on Saturday of the Yolo County Fair.
Area FFA students create one of a kind items in welding and woodshop classes to be auctioned off. Everything from chicken coops and benches to fire pits and coat racks. Come out and support the youth and see the outstanding talent our community holds.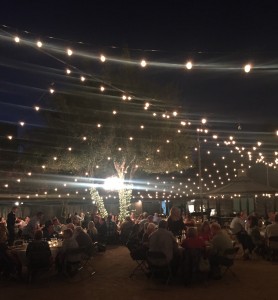 Evening Under the Stars
Save the Date! The third annual Evening Under the Stars dinner is schedule for October 13, 2018. The event will again be held in the flower house at the fairgrounds and will feature a Whisky tasting , prime rib dinner, background music by the Hey-Now"s. We will have live and silent auction…2 awesome raffle items and a Dessert auction.